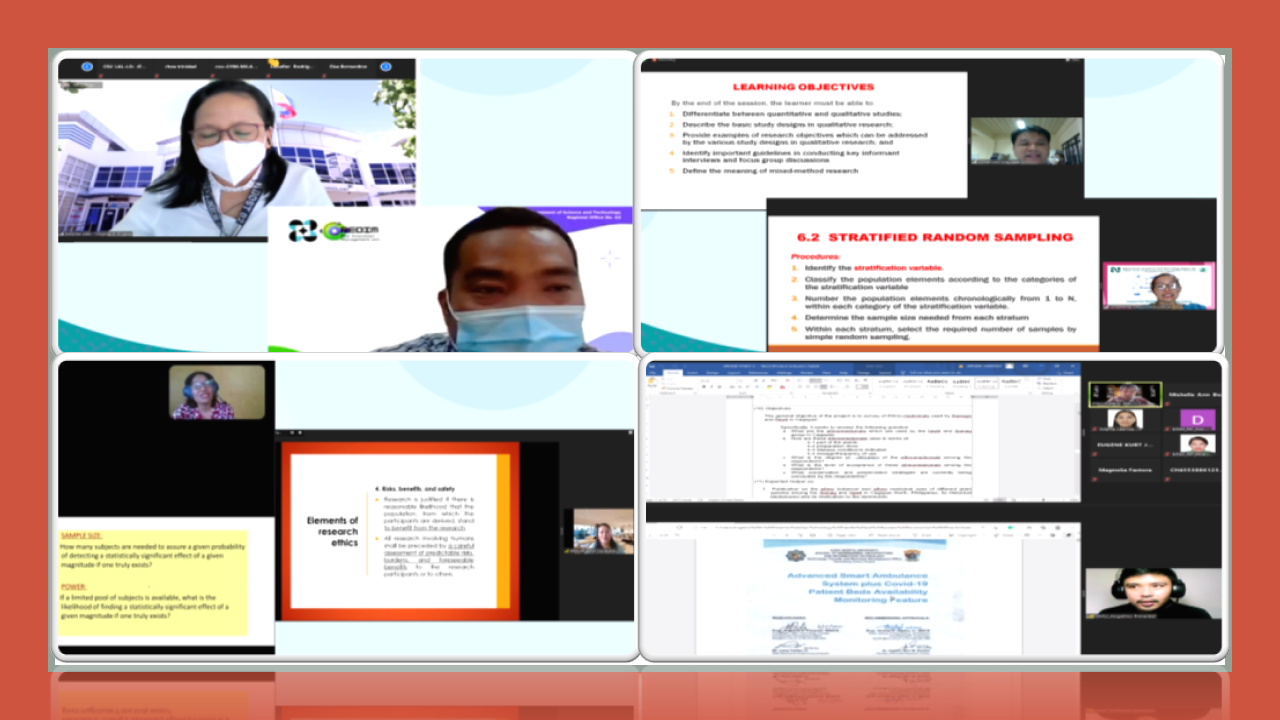 July 19-21, 2021- The Cagayan State University, in collaboration with the Department of Science and Technology 02, through the Cagayan Valley Health Research and Development Consortium (CVHRDC), recently concluded the Training Course on Basic Research Method (BRM) in Support to the Capacity Building of Budding Health Researches in Cagayan State University. 
Through this, CVHRDC aims to provide opportunities for health researchers in crafting scientific and scholarly research outputs. Aside from that, research outputs are greatly expected to greatly contribute to the pool of knowledge in various areas of Healthcare and Medical Sciences in the region. Lastly, it aims to promote the R&D Community in the region. 
The 3-day virtual training consisted of a series of lectures and workshops and it was participated in by seventy-five (75) health researchers. Through the shared knowledge and expertise of four DOST-PCHRD trained resource speakers, namely Dr. Julius T. Capili & Prof. Hilaria M.Barsabal of CSU, Dr. Josephine D. Lorica of SPUP and Dr. Daisy J. Dulnuan of RIITMC, the participants were able to craft initial proposals along their fields of specialization. Their research outputs were also presented to the resource speakers for them to review and assess.
Truly, the BRM training provides an avenue for health researchers to hone their innate capability in doing health researches and provide an assistance to come up with a research proposal for possible funding with the partner agencies. (Michelle Bunagan)