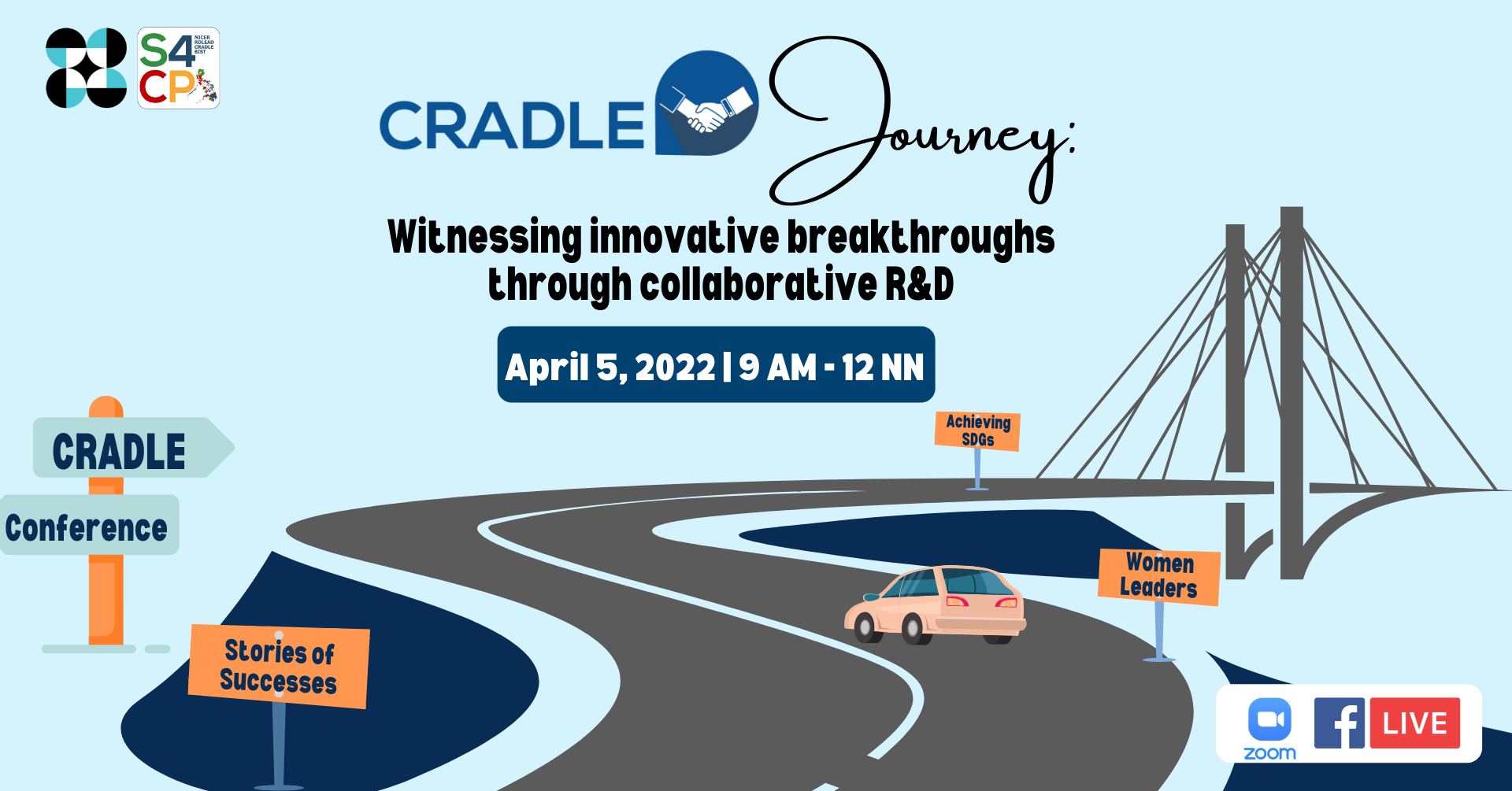 WATCH HOW R&D INNOVATE BUSINESS!
Join the 1st CRADLE Conference entitled "CRADLE Journey – Witnessing innovative breakthroughs through collaborative R&D" to learn how the research collaborations and technologies developed under the Collaborative Research and Development to Leverage Philippine Economy (CRADLE) of the Science for Change Program (S4CP) helped the Micro, Small and Medium Enterprises (MSME's) innovate their businesses through the funded projects. This event will be presented in three sessions: The CRADLE Journey – Stories of Success, The CRADLE Journey with Women in Science, and Science for Women, and The CRADLE Journey Towards Inclusive Development and the I-CRADLE Launch.
What's in It|
Prepare yourself for the stories of successes, research collaboration between an academe or R&D Institution (RDI) and a partner company, and how both of them find solutions to the company's existing problem and pressing needs. Ask our experts, company owners/representatives and find out the success stories of having collaborative research for both the academe and the industry. Hear how our women leaders champion collaborative R&D. Watch how the CRADLE projects contribute to the achievement of the UN Sustainable Development Goals. DOST Executive officials will give presentations on the national science, technology and innovation (STI) landscape and efforts for social and economic benefits.
In the event the webinar reaches its maximum capacity, you may tune in the Conference thru the Facebook Livestream